Welcome to the National. Today is the end of Day 2 in Anaheim. So far the crowds have been light to moderate. Below are some pictures I took while I was walking around.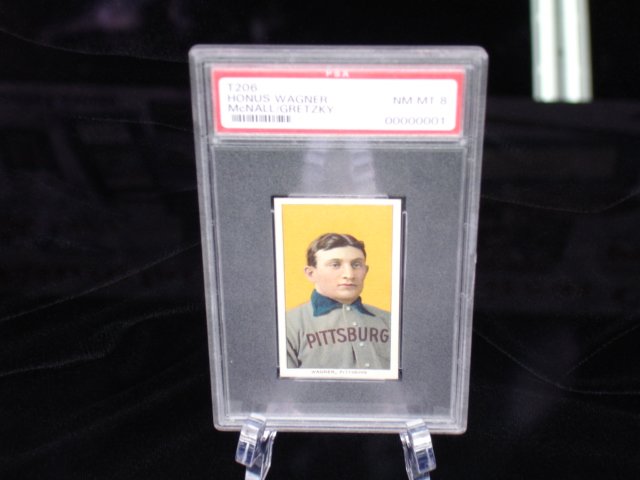 Above is the famous Gretzky/McNall 1909 T206 Honus Wagner in PSA 8 Mint Condition. It is displayed at the PSA submission area. It last sold in
2000
for $1,265,000.00.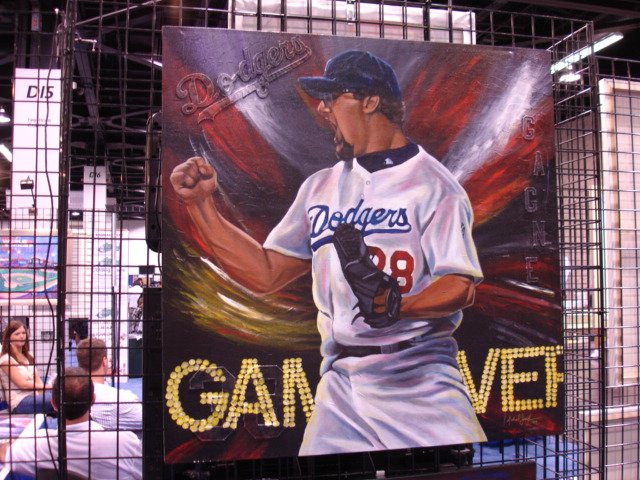 This is a great painting of Eric Gagne. It brought back such wonderful memories.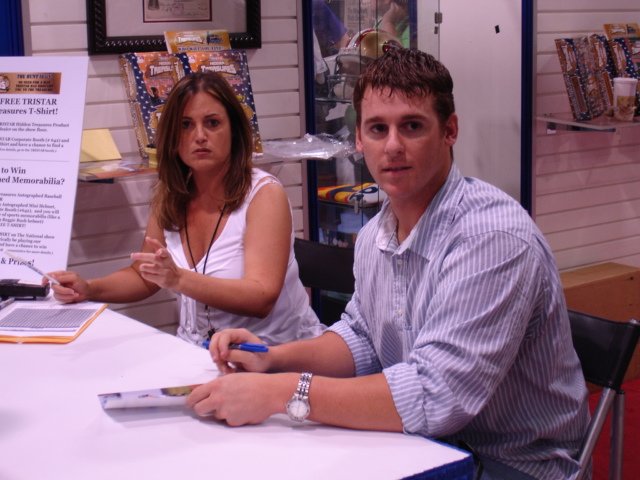 Chad Billingsley made a surprise appearance for TriStar. He was signing free autographs. I was lucky to stumble upon this as he would only be appearing for 1 hour. His agent, Dave Stewart, was also there. I had just snapped this photo, turned around and overheard him speaking to a boy of probably 16. The kids father was in awe as Dave explained how important it was for him not to start throwing a curve ball at such a young age. He explained that you should work on a fastball and change up. Throwing a curve when your not physically developed can screw up your arm. He said something about how many kids who throw a curve too young oftentimes can't pitch faster than 85 mph when older. I was very impressed that Dave Stewart would take so much time with this kid. He's truly a class act.
Feel free to check out my
photoalbum
. I have more pics from the convention; including pictures of Bill Russell and Ron Cey signing autographs.
Update: So far I've purchase a bunch of oddball Dodger items like team issued photos, press photos, pins and vintage mini pennants. I'm also down to 2 cards left to complete my 1972 set and 6 cards on my Callahan set. Yhea.
Here are some other pictures from
VintageCardPrices.com
: