Saturday, November 17, 2007
This is the game I was hoping for. It's a battle between the team that represent the country that invented the game versus a team who has won the nine past World Cups. USA vs. Cuba is a Baseball
matchup
that never gets old.
Cuba has always been a Baseball breeding ground. They have produced stars such as
Orestes Minnie

Minoso
,
Jose Mendez
,
Martin

Dihigo
, Tony Perez,
Louis

Tiant
and
Cristobal

Torrienti
. They have won 25 of 37 World Cups, including the last nine. It's like they're the Yankees of international play. A force to be reckoned with no doubt.
Team USA, on the
otherhand
, has only won 2 World Cups. Of course, they have never fielded an All-Star caliber team, instead focusing on youngsters. Nevertheless, today's team consist of some of America's best and brightest Major League prospects. These are kids are hungry and full of promise.
The gold medal game starts at 12:30AM PST or 3:30 AM EST. That's tonight in about 2 hours. If your still up check out the game live a
this link
.
Current Team USA stats
: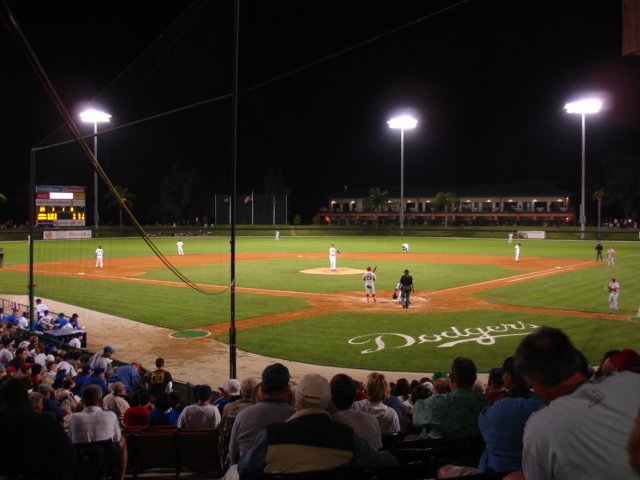 A split squad will be staying in Florida during the games in Asia.
The Los Angeles Dodgers confirmed Friday they would field a team in

Vero

Beach for the entire 2008 spring training, but it likely will be a split squad for the final half.
Unfortunately, half of the team will not be going back to
Dodgertown
after the exhibition games in China.
"People shouldn't think that we did not want to return to

Vero

Beach. The players association decided they did not want them flying all the way back to Florida. Split-squad games are played in spring training all the time, so that's what this will be."
Pic Link:

Photoalbum
:
Story Link:

TCPalm

.com
: