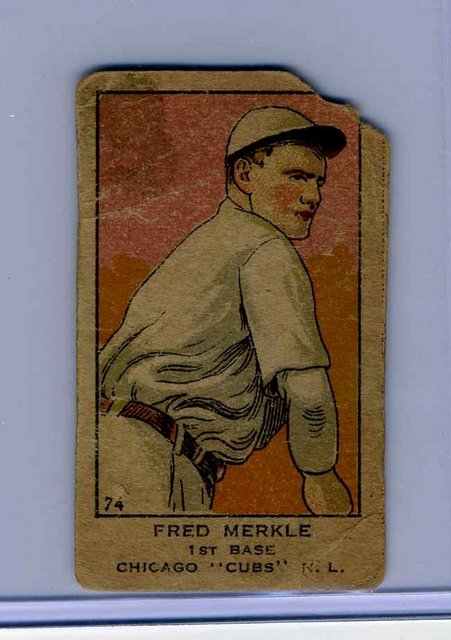 In honor of
6-4-2
's daily birthday posting please see above my only Fred Merkle baseball card. It is a strip card from circa 1919 and is called W514. It's not the most attractive card or the best conditioned card. Nevertheless, it's a very unusual card.
These cards came in horizontal strips of typically 10 or more players side by side. Fans would cut the cards along dotted lines to make individual cards. Most of the artwork is much like the one above. They are a bit drab and not very good. They seem to never resemble the player at all. Strip cards in general were produced from the 1910's to the 1920's. Over the years these type of cards received very little respect, but has seen a small resurgence in interest over the past several years. From a cost perspective, they are very affordable compared to tobacco or candy issued cards.
Check out
6-4-2
's post for historical background of the long forgotten "
Merkle Boner.
"