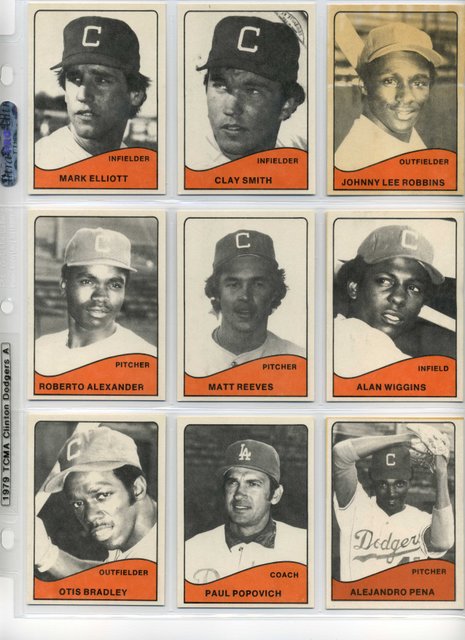 I have always loved minor league baseball cards. They feature the portraits of budding young dreamers who are just on their way up hoping for a chance to prove themselves. Many are fresh out of high school and not yet straddled by the rigors of regular life. After all, they play Baseball for a living- a game passed down from generation to generation over the last 100+ years. They travel the countryside from one town to another entertaining us with their skill with the bat and ball. It's a life many of us can only fantasize about. The cards here are from 1979 and feature the Dodgers single A ballclub in Clinton, Iowa- Clinton Dodgers.
As you can see, this team features several future major league players. Steve Sax with his steely stare is joined by his brother Dave on the team. Mr. slow-motion hurler Alejandro Pena is shown in his wind-up while Candy Maldonado gazes at the camera blankly. See the rest of the set
here, including Dave Sax's card
.
Photo Album: Minor League Set
: