Wednesday, April 26, 2006
This is really good. The 2004 Dodgers season in review. Check it out!!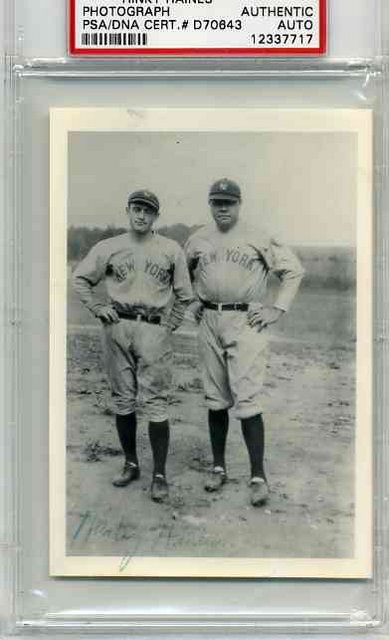 So I went a little crazy this afternoon and started scanning some cards during my lunch break. Check out one of my favorite photos/ autograph. It's a picture of Hinky Haines and Babe Ruth, with Hinky signing it at the bottom. What makes this remarkable is Hinky Haines. Who was he? He is the only athlete to have played for both the World Series Champions New York Yankees in 1923 and the NFL Champion New York Giants in 1927.
I've also scanned cards from the 1947 Tip top Bread set, 1966 Topps Venezuelan set, Mayo Comic Cards and Mayo Game Cards. All 4 are difficult to complete and will probably take me years to finish.