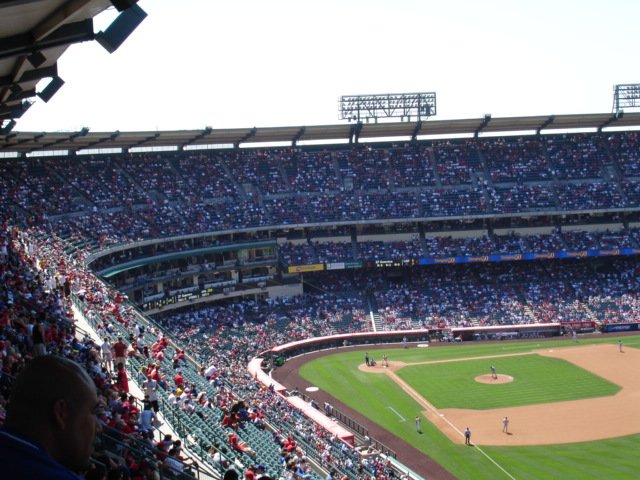 Well that was humbling!
I went to the game filled with piss, vinegar and over confidence. Of course, I was rewarded with a game that made me cry and laugh. There where 3 Dodger errors that lead to 5 unearned runs. Ugly, just ugly. We lost this one bad, really bad.
What made it worse was that I went with a group of friends who outnumbered us Blue Rooters 7-2. So you can imagine the ribbing I got. Oh well. You can't win them all. But do they have to be this bad?
At the end of the day we just got out-played on a hot Saturday afternoon. No doubt about it. The Angels came out with bats on their shoulders and gloves in their palms and just out played us. The Dodgers where lackadaisical and wild.
I took some pictures so feel free to check out the link below in the previous posting.