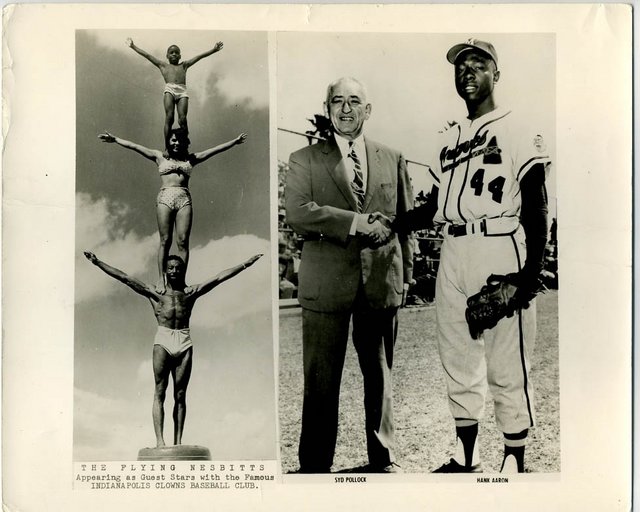 Last month, I wrote about an eBay auction featuring a rare marketing postcard featuring the
Ethiopian Clowns
. They were one of the best barnstorming teams in the country. Several years later the Florida team moved to Indianapolis.
I was fortunate to have had the opportunity to purchase these 3 advertising photos featuring the Indianapolis Clowns earlier this year. As you can see, the top photo features owner Syd Pollack with future Hall of Fame Hank Aaron. Many of you may know that Hank Aaron started his professional career with the Indianapolis Clowns. Also featured is the acrobatic workings of "
The Flying Nesbitts
."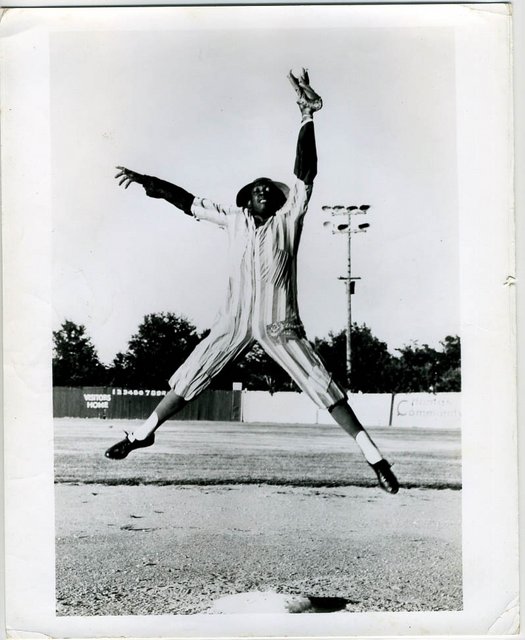 Above is a photo of chief funmaker "Birmingham Sam Brison." Below are photos of other members including Billy "Midget" Vaughn, Fred Battle and Tiny Walke.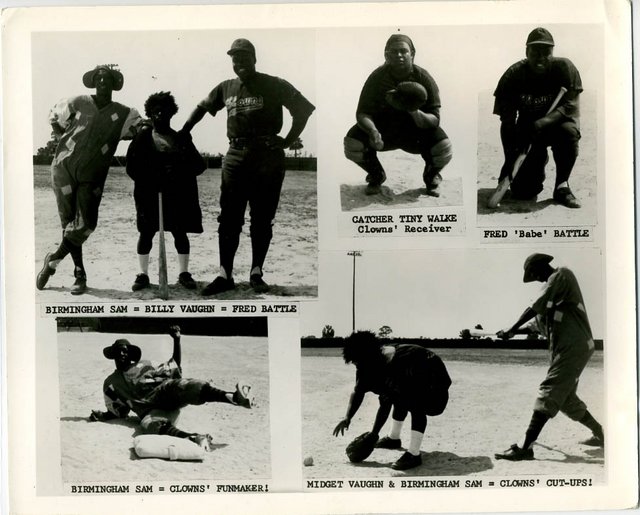 See my other Negro League
memorabilia here
: