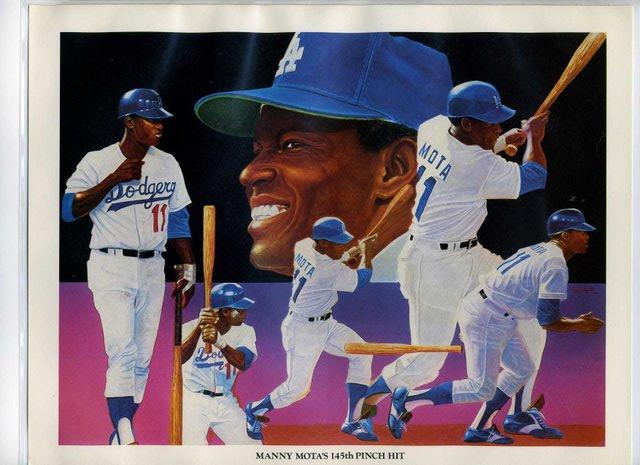 When you think of Manny
Mota
it is hard not to immediately associate him with the Dodgers. He has become such an integral part of the team and its history since he first came to LA in 1969.
The above pic is of his 1984 Union Oil Most Memorable Moments sheet that celebrates his record setting 145
th
pinch hit on September 2, 1979. He would eventually finish his career with 150 pinch hits.
Something I didn't know was that Manny came to the Dodgers via a trade with Montreal- possibly one of the Dodgers greatest trades. We sent away Ron Fairly and Paul
Popovich
and received Manny and Maury Wills in return. That's a steal!
Artwork by
James

Zar
.
Check out the rest of the Union Oil set
here in my

photoalbum
.
I took the below photo during a Spring Training trip to Florida in 2007.