Here are some examples of one of my favorite oddball early 20th century Baseball items. Below are 1914 B18 Baseball felt blankets that were inserted into packs of Egyptienne Straight Cigarettes. They are diamond shaped (measuring 5 1/4" X 5 1/4") and come in various different colors. A total of 90 subjects from 10 different teams complete a set. Also, each player comes in at least 2 different color variations.
For instance, the Dodger set can be found in 2 different colors for each player. Below is the green infield and blue infield versions of Jake Daubert.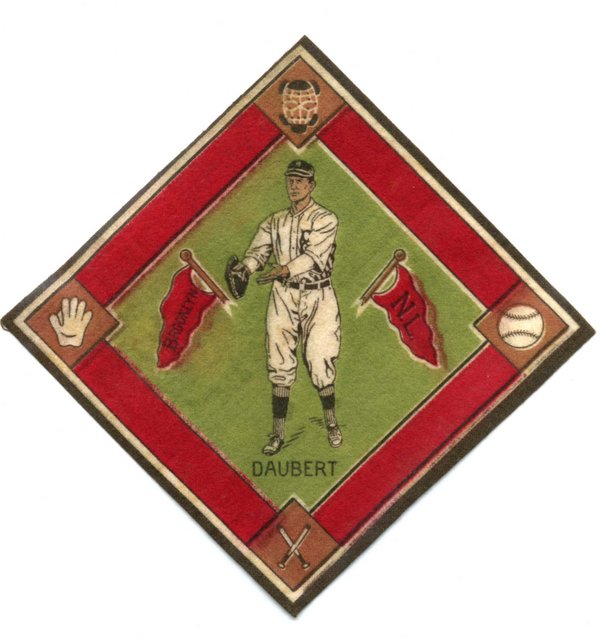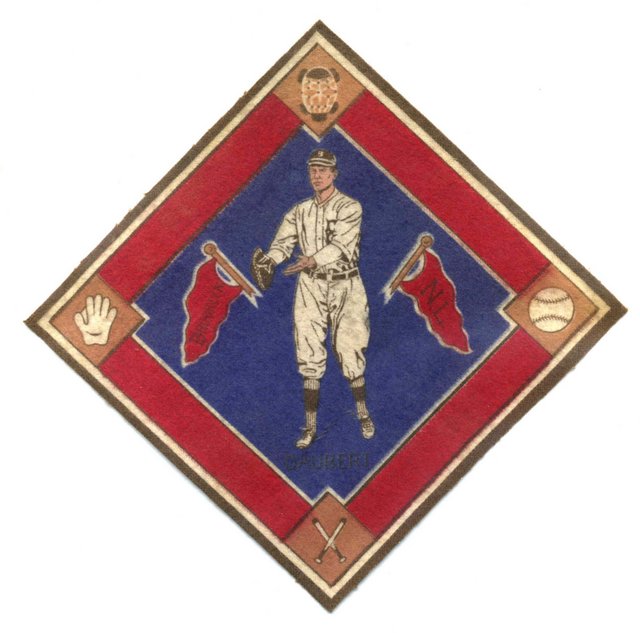 Below is the green infield blanket of Hall of Famers Casey Stengel and Zach Wheat. Check out the rest of my blankets
here in my photoalbum
.