Here are some of the items I picked up at the National this past weekend.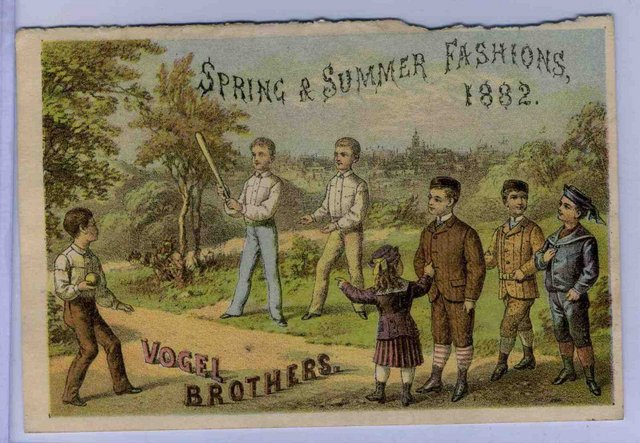 Above is a late 19th Century Baseball themed Victorian Trade Card I found on the last day. It's a bit beat up on the top, but is very rare. In fact, since I started my own collection of Trade Cards 6 years ago I had never seen this example.
Here are 4 more T206 cards of the Brooklyn Dodgers (Superbas or is it Bridegrooms).
e75 Jack Johnson American Caramel card. This is in rough condition, but was inexpensive and fills a hole in my collection.
Above are 2 Dodgers mini pennants I picked up. They measure approximately 1 inch by 2 inches and were made in the 40's or 50's. I love this oddball stuff.
I also picked up 7 cards for my 1880's Terrors of America set, a bunch of 1964 Topps Giant cards for my set (i need 2 more), a bunch of Callahans for my set and the final 3 cards for my 1972 Topps Set. Also, I picked up some oddball team issues photos and advertising promos of various Dodger players from the 60's to 70's. I'll post some of these shortly.
Update
:
Above is a scan of the 7 Terrors of America cards I picked up last weekend. This is a late 19th Century tabacco card insert featuring playful images of kids causing trouble. This set cracks me up.
For more pics of cards purchased at the National last weekend from other vintage collectors please check out the
Vintage Baseball Card Forum
: