I had a choice this past Saturday. Actually, I had several choices. The Dodgers were behind the Orange Curtain this weekend for an interleague series against the Angels in Anaheim. Since my home base is just a 15 minute traffic-free drive from Anaheim going to the series seemed as natural as fish in water. At the same time, though, an unusual Baseball event was taking place in Long Beach that promised to be very interesting. The Chinese National Baseball team was playing an exhibition game against the Long Beach Armada during their leagues pre-season. As you may know, Steve Yeager is the Armada coach and with the Olympics around the corner seeing the Chinese National team now might be an event to remember.
I was torn. Then I realized that Saturday could potentially be a doubleheader as the Dodgers were playing a day game and the Armada game was that evening. Unfortunately, since I had other activities to attend to I could only choose one or the other. I could not do both. So, I decided to stick with potential history and went to the independent league exhibition game.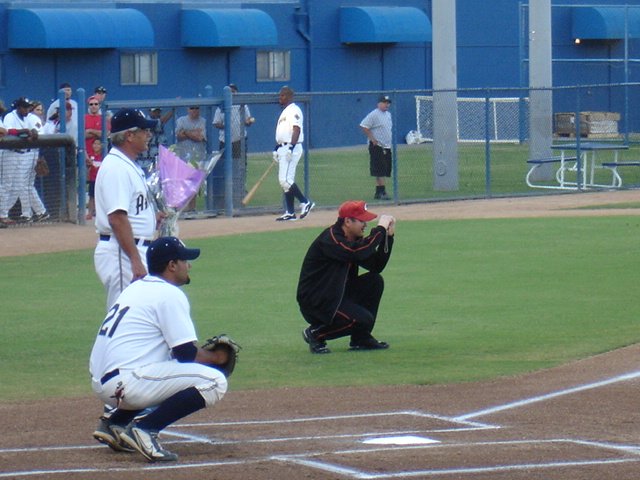 Above and below is some of the pre-game activities that included Steve Yeager handing off a bouquet of flowers.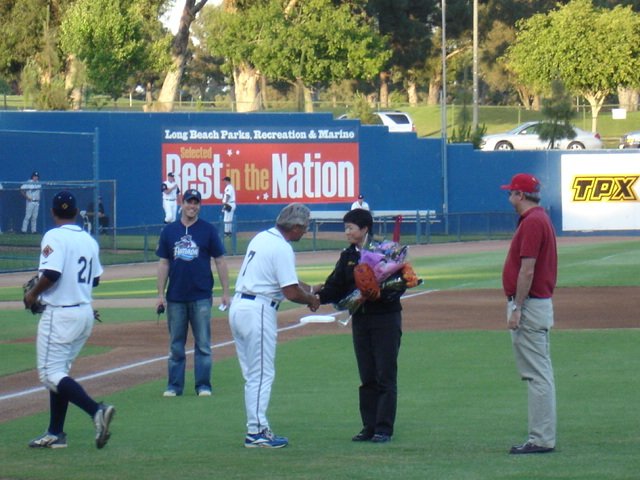 Below is the Chinese National team lining for pre-game introductions.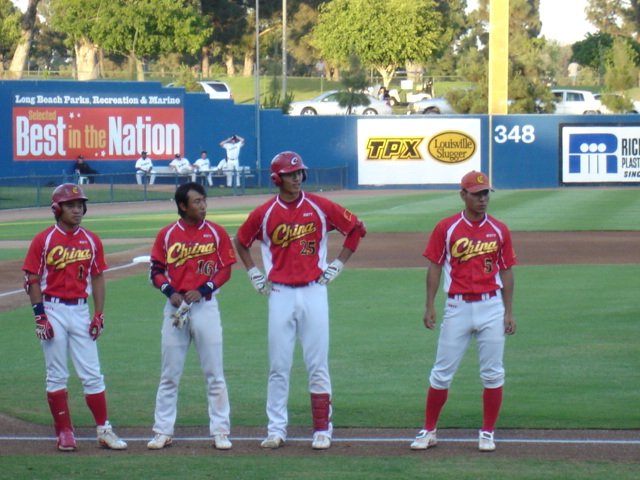 Here is the first pitch of the game below. The Chinese team started off strong as they scored 4 runs in the 1st inning. Excitement was high on their side. Their number four hitter whacked a 3 run bases clearing double over the head of the centerfielder to get the scoring started. The Armada, on the other hand, looked very shaky. They committed 2 errors in the 1st and numerous other errors throughout the game. They dropped balls and threw wildly as I started to feel embarrassed for the team. I found out later that this was a pre-pre-season game. The Armada only recently started practicing for the season which starts in about a month.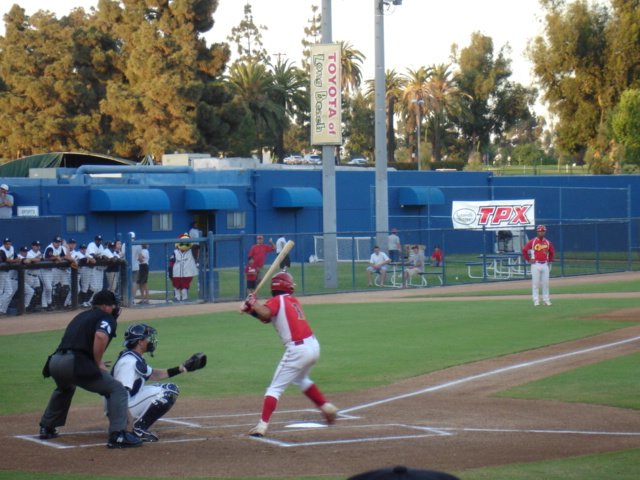 By the time of the last out the Chinese team had outlasted the Long Beach Armada 8 to 6. Overall, I was impressed with the Chinese team. They handled all of the routine plays and played good fundamental Baseball. They might not be a highly skilled team, but I suspect within a decade or so we may be seeing a influx of Chinese players into the Major Leagues.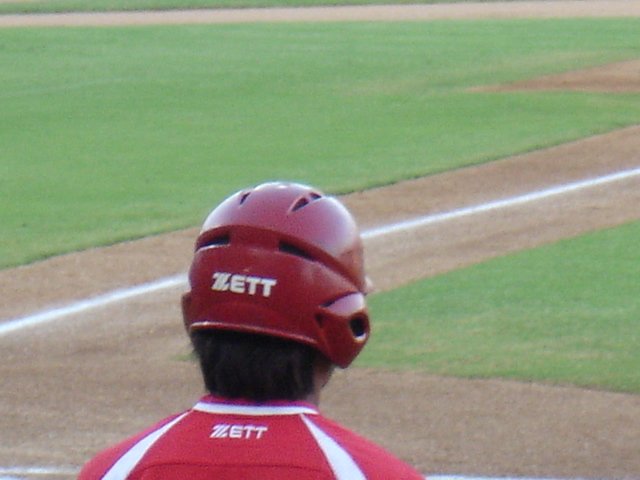 Above is the Chinese National team helmet that comes complete with vents. They are the strangest looking things I've seen in awhile.
See the rest of my photos from the game in my
photoalbum here
.