I recently made a great pick-up on eBay that was both cheap and unique.
In the 80's, the Forestry Service issued special sets for many Baseball teams that would typically be handed out during a game. The cards were about the same size as your typical Baseball card, made with very thin card stock and would usually consist of most of the players on the team. "Smokey the Bear" would frequently be featured prominently.
In 1984, they did something different. The Dodgers set had only 4 cards. Steve Sax, Ken Landreaux, Tom Niedenfuer and Smokey the Bear were featured. On top of that, the almost paper thin cards measured a robust 5x7 inches. Check them out below.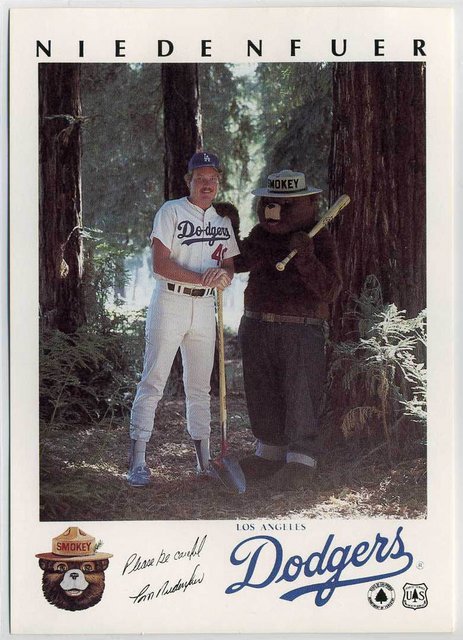 I love how they are standing in a forest right next to the Smokey, but why is Landreaux shovel-less. Both Steve and Tom have their tools at the ready.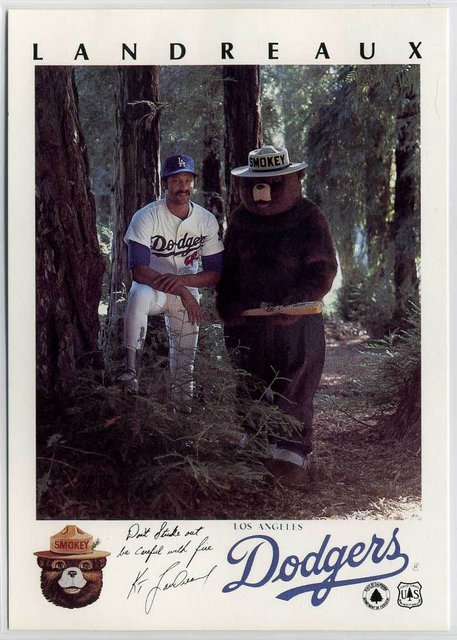 I paid a very affordable $3.00 + $3.00 shipping. The set looks great, but I wish it included more players.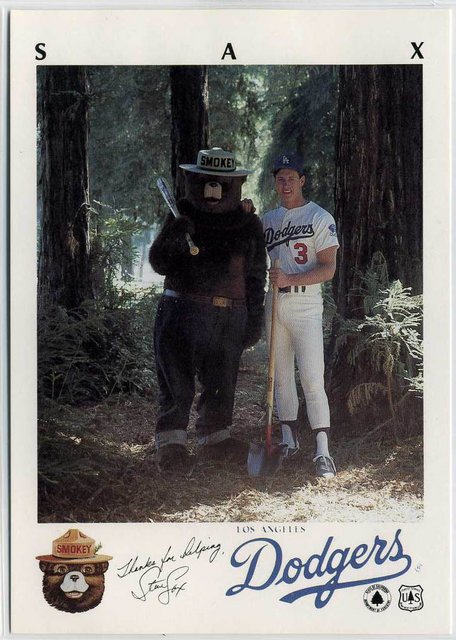 Smokey looks like he could hit it a country mile.