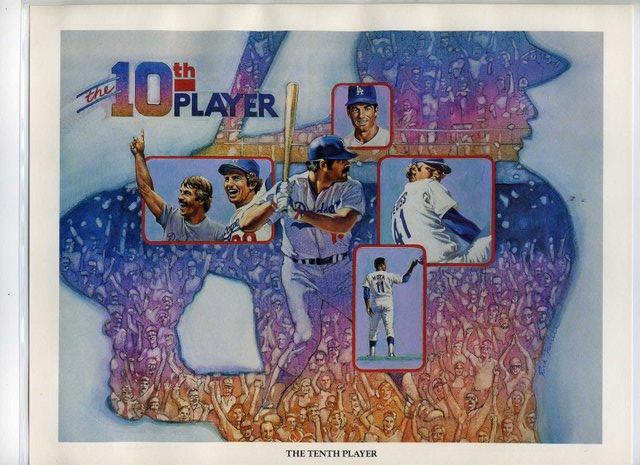 Here is the last and possibly most important of the 15 collectible sheets I have been highlighting these past couple of weeks from the 1984 Union Oil Most Memorable Moments set. Here they celebrate the 10
th
player- the fans. As the reverse states:
"...Dodger fans showed that wherever they are- at the ballpark, at the beaches, in the mountains in the deserts or in their homes- they are as much a part of the team as the players, and the "10

th

Player" is the reason these moments in Los Angeles Dodgers history have been so memorable."
Artwork by Richard Farrell.
Check out the rest of the set
here in my

photoalbum
, or the
following link with my post
about each sheet.