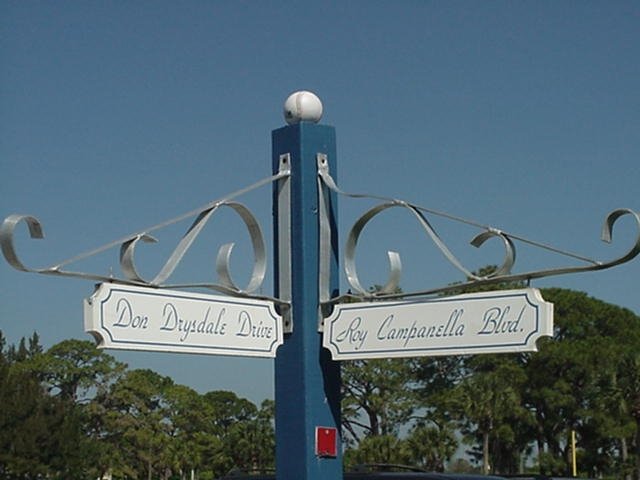 The above street post is located at Dodgertown, Vero Beach.
Year after year rumors of the Dodgers leaving the Floridian paradise for the Southwestern desert pop up. Year after year the Dodgers make the final determination to stay. But, as time passes, the likelihood of the Blue leaving its current Spring Training home becomes more real.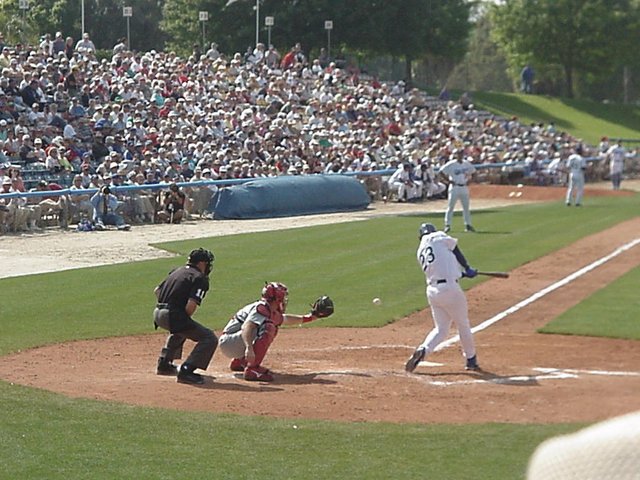 One of the most unique aspects of the Vero Beach facility, Dodgertown, is its small town feel. It's not a grand field. It's not some multi-million dollar stadium. There are no bells and whistles. Local seniors work the concession line. The players sit on wooden benches that reminded me of elementary school. The fences along the lines were waist high and made of plain wire mesh. You could literally reach out and shake a players hand. It was a big league version of a little league field.
Dodgertown has a certain charm that just does exist in the Major Leagues anymore. It harkens back to a time when ball players lived in the same neighborhoods as their fans.
Unfortunately, it appears the
Dodgers are negotiating with the city of Glendale
, Arizona and a deal may be done. This March may very well be the last chance to see historic Dodgertown.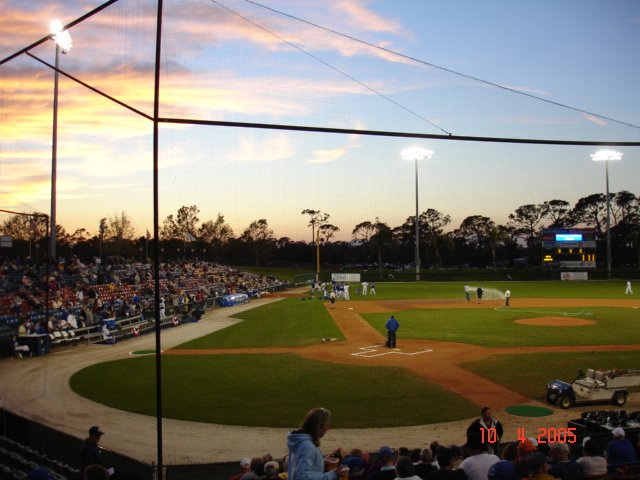 Update
: Well, I guess we all have 2 more Spring Trainings to enjoy Florida in March