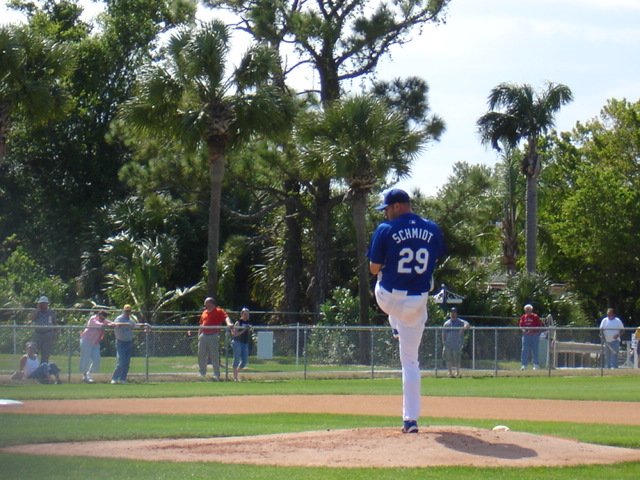 Fox Sports lets us know who are the top 10 "Must Stay Healthy" players this year. On their list is new Dodger Jason Schmidt.
Schmidt's health woes are overstated in some quarters (he's averaged roughly 200 innings per season over the last five years), but he does have a history of arm trouble. The Dodgers won't have much of an offense this season, so they need Schmidt and rotation to live up to the press clippings.
Let's hope that his lack of velocity this Spring is as normal as Colletti and Conte say it is.
Fox Sports Story Link
: